Digital Image Processing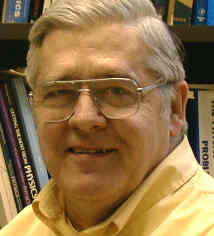 Fr. Don Matthys, S.J.
Welcome to PHYS198/EECE226, a course on digital image processing. The textbook used is Fundamentals of Electronic Image Processing, by Arthur R. Weeks, Jr., IEEE Press, 1996. The class meets twice weekly for 75 minute periods, namely on MW: 4:20 - 5:35 pm, in WW141. The instructor is Don Matthys, Professor of Physics and EECE. Office: WW315, phone: 414-288-1494, email: Don.Matthys@marquette.edu.
If you have any questions or find any errors, please send me a message: Don Matthys
Visitors to this page :
Last modified on January 17, 2001