Phys004, Section 2
Spring 2002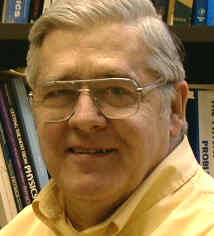 Fr. Don Matthys, S.J.
Welcome to the web page for Physics 4, section 2. A great deal of material pertaining to the course is available here, from general policies to lecture outlines. All quizzes and exams will eventually be found here as well as the answers thereto. Midterm and final scores for homework and lab reports will also be included when they become available.
If you have any questions or find any errors, please send me a message: Don Matthys@marquette.edu.
Please put PHYS004 in the subject line of emails pertaining to the course.
Visitors to this page :
Last modified on January 22, 2002