W
elcome to the web page of
James B. South
Professor of Philosophy
Associate Dean for Faculty, Klingler College of Arts and Sciences
Marquette University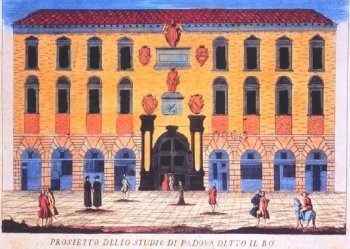 Teaching and Research Interests

Current Research

Editorial Work

Curriculum vitae

Buffy Goes Dark

Mad Men and Philosophy




Philosophy and Terry Practchett



Westworld and Philosophy

Links of Interest

Some Stuff about Me

Contact Me
---
Teaching and Research Interests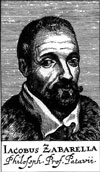 "I have a class to teach in about five minutes, and I have to arrive early to glare disapprovingly at the stragglers."

My primary areas of research are Augustine, Late Medieval and Renaissance Philosophy, Ordinary Language Philosophy (especially the thought of Stanley Cavell), and Philosophy and Popular Culture. Much of my research to date in the history of philosophy has focused on issues associated with questions about cognition in later medieval philosophy, for example, intentionality, sensation and knowledge of the singular. The reason for this focus is my suspicion that the precise contours of Descartes' indebtedness to Late Scholastic thought are still not well understood due to a failure to appreciate some distinctive turns made in discussions concerning the intellect in the 15th and 16th centuries. My writing on popular culture--tv shows, music, comic books, etc.--allows me to explore some interests I have in contemporary philosophy, including the social context in which philosophy finds itself. Recent published work includes an essay on Zabarella and regressus theory (in the Graduate Faculty Philosophy Journal), an essay on comic book heroes and modernity in a volume of essays edited by William Irwin and Jorge Gracia, an essay on the Beatles and the practice of philosophy, an essay on Veronica Mars and Skepticism, and the volumes James Bond and Philosophy (co-edited with Jacob M. Held), Buffy Goes Dark (co-edited with Lynn Edwards and Elizabeth Rambo) Mad Men and Philosophy (co-edited with Rod Carveth), and Philosophy and Terry Pratchett (co-edited with Jacob M. Held) for Palgrave-Macmillan. My most recent book is Westworld and Philosophy, co-edited with Kimberly S. Engels. I sometimes blog at andphilosophy.com. For the last fifteen years, I have edited the journal Philosophy and Theology. I have also begun coursework as an Academic Candidate at the Michigan Psychoanalytic Institute.
You can find more information about my publications at my bepress.com site.
I regularly teach undergraduate courses in Social and Political Philosophy. My interests there are directed at the development of the modern tradition of political thought from Machiavelli to Mill and the criticism of that tradition begun by Marx, Nietzsche, Freud, and others. I also regularly teach a course on the history and philosophy of crime and punishment. I have recently developed several new courses. One, "Philosophy and Popular Culture," explores several philosophical issues associated with popular culture, while also looking closely at various ways of thinking about the discipline of philosophy. Another, "Philosophy and Film," takes as its central text Stanley Cavell's Cities of Words. Another, "Conceiving the Subject," looks at various texts from 20th century literature and thought to see how we can best approach the vexed question of the notion of 'the subject.' I am especially concerned in this course with making problematic the notion of 'authenticity' by focusing on several challenges stemming from the work of Freud, Wittgenstein, Adorno, and others. On the graduate level, I often teach a Plato course, specialized courses on Augustine, Late Medieval and Renaissance Philosophy ("Franciscan Philosophy," "Humanism and Platonism in the Renaissance"), and a course on Marx and Moral Theory. Most recently, I developed a course on the thought of Cora Diamond and Stanley Cavell. For many years I taught a freshman seminar in the honors program on the work of Joss Whedon. More recently, I have taught a freshman seminar entitled Introduction to Inquiry.

---
Current Research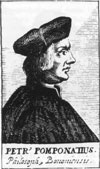 "Uh ... is this all research, or just some kind of stress test for the table?"

Work in progress includes essays about Thomas Aquinas on sensation, Nicoletto Vernia and regressus theory, Zabarella and Demonstrative Knowledge, and an essay on Suárez's account of the separted soul. In addition, I have begun work on essays exploring Stanley Cavell's use of the notion of "baptism" and, more generally, his indebtedness to the thought of the early Martin Luther. I also have an essays in progress on the recent work of Charles Taylor and his notion of authenticit, and another on Stanlet Cavell's account of romanticism and the music of Aimee Mann. Looking to the slightly more remote future, I am engaged in a project on the early work of Cavell more generally, especially his books on Walden, some essays in Must We Mean What We Say?, and The World Viewed. I have also begun thinking about the relation between Cavell's perfectionist ethics. psychoanalytic thought, and the novels of Thomas Pynchon. I am currently part of an international research team located at Universidad Loyola Andalucía in Sevilla, with a grant from the Spanish Government:--Pensamiento y tradición jesuita y su influencia en la Modernidad desde las perspectivas de la Historia, la Traductología y la Filosofía Jurídica, Moral y Política--to study the influence of Suárez and other Jesuits on modernity.
Recent Publications:

"Veronica Mars: She's a Marshmallow," in Veronica Mars and Philosophy, ed. George A. Dunn (Hoboken, N.J.: John Wiley & Sons, 2014), pp. 201-214.
""Nothing Like a Bit of Destiny to Get the Old Plot Rolling:' A Philosophical Reading of Wyrd Sisters," in Philosophy and Terry Pratchett, eds. Jacob M. Held and James B. South (London: Palgrave-Macmillan, 2014), pp. 25-44.
"Seekers and Dwellers: Some Critical Reflections on Charles Taylor's Account of Identity," in Seekers and Dwellers: Plurality and Wholeness in a Time of Secularity, ed. Philip J. Rossi (Washington, D.C.: The Council for Research in Values and Philosophy, 2016), pp. 47-73.

"Aspects of Intentionality in Two 16th Century Aristotelians," Gregorianum 98 (2017), pp. 725-741.
---
Editorial Work

"You know, inspirational music ... a montage, me sharpening my pencils, me reading, writing, falling asleep on a big pile of books with my glasses all crooked, 'cause in my montage I have glasses."

I am the editor of the journal Philosophy and Theology
I am on the editorial board of The Journal of the Whedon Studies Association

I am on the editorial board of The International Journal of James Bond Studies

I am on the editorial board of Psychoanaltic Inquiry
---
Links

"I go online sometimes, but ... everyone's spelling is really bad, and it's ... depressing."
The Marquette Philosophy Department Web Site
The American Philosophical Association
The Wisconsin Psychoanalytic Institute
The Michigan Psychoanalytic Institute
The American Psychoanalytic Association
Scholasticon: A web site devoted to later Scholastic Philosophy
The Renaissance Society of America
The Society for Medieval and Renaissance Philosophy
The Medieval Academy of America
Société Internationale pour l'Étude de la Philosophie Médiévale
Whedonesque: A web site dedicated to news about Joss Whedon's shows/movies
PopPolitics.com: A site that explores the intersections of pop culture and politics
American Association of University Professors
And, for your Philosophy Gift-Giving needs:
The Unemployed Philosophers' Guild
---
Some Stuff about Me

"Yes, he's clearly a bad influence on himself."
Top Five Aimee Mann Songs

5) Lost in Space
4) Put Me on Top
3) Amateur
2) Little Bombs
1) Momentum




Top Five Comic Book Heroes

5) Jessica Drew (Spiderwoman)
4) Luke Cage
3) Dinah Lance (Black Canary)
2) Nick Fury
1) Barbara Gordon (Batgirl/Oracle)




Top Five Xena Episodes

5) The Ides of March
4) The Xena Scrolls
3) A Day in the Life
2) Is There A Doctor in the House?
1) Girls Just Want to Have Fun




Top Five Woody Allen Movies


5) Crimes and Misdemeanors
4) Deconstructing Harry
3) Hannah and Her Sisters
2) Husbands and Wives
1) Annie Hall




Top Five Current TV Shows


5) Person of Interest
4) The Venture Brothers
3) Homeland
2) Justified
1) Mad Men




Top Five Comic Books


5) Astonishing X-Men
4) Powers
3) Buffy the Vampire Slayer
2) Runaways
1) Birds of Prey (Gail Simone)




Top Five Terry Pratchett Novels

5) Wyrd Sisters
4) Small Gods
3) Jingo
2) Carpe Jugulum
1) Hogfather

Top Five CDs in Heavy Rotation

5) Matthew Sweet & Susannah
Hoffs-Under the Covers(all volumes)
4) Ella Fitzgerald Sings the Cole Porter Songbook
3) Joe Williams-At Newposrt '63
2) Dave Brubeck Quartet-Take Five
1) Claudine Longet-Colours

Top Five Burt Bacharach Songs

5) One Less Bell to Answer
4) A House is not a Home
3) Don't Make me Over
2) Walk on By
1) The Look of Love
---
Contact me

"740? Verbal?! I'm... pathetic! Illiterate! I'm Cletus, the slack-jawed yokel."

James B. South
Department of Philosophy
Marquette University
PO Box 1881
Milwaukee, WI 53201-1881

E-mail:james.south@marquette.edu
Phone: (414) 288-6729
---
The quotations are, of course, from Buffy the Vampire Slayer.
Last updated 9/9/2017